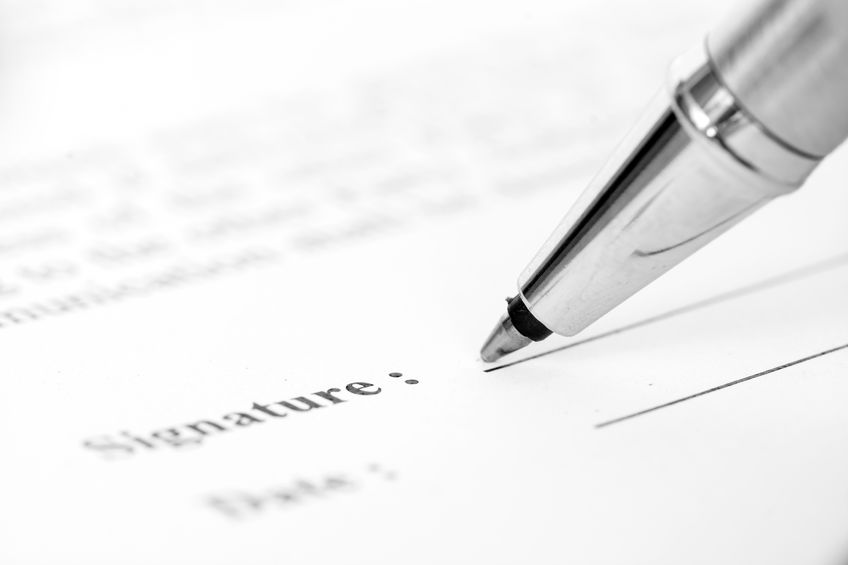 09 Jul

An Unsigned Contract May Still Be Binding On Both Parties

A New York court recently decided that even though the defendant employer didn't sign the plaintiff's employment contract, a claim against the employer for unpaid severance embodied in the agreement was validly presented.  Lord v. Marilyn Model Management, Inc., 2019 Slip Op 05093 (App. Div. 1st Dept. June 25, 2019).

The plaintiff, an experienced model scout, was asked to leave his current job and join the defendant, with an annual salary of $190,000, plus discretionary bonuses and profit sharing.  An agreement which provided for six months of severance pay if the plaintiff was terminated without cause, was negotiated, signed by the plaintiff and sent by email to two members of the board of directors of the defendant.  One of the board members replied by email, saying:  "Welcome aboard. We'll countersign over the next few days."

The parties both began performing under the agreement, with plaintiff relocating to Paris from New York, from September 1, 2015 to March 1, 2016, when plaintiff was terminated without cause. Plaintiff filed suit to recover severance. Defendant rejected that, asserting the agreement was never signed and moved to dismiss the complaint, without even answering the complaint.

There was no recitation in the agreement that it would not be binding until signed by both parties. There was no statement that the parties may only assent to the contract by signing it.  The agreement did state that it could be signed in counterparts.

The court held severance may still be due.  The claims for promissory estoppel and severance for unpaid wages under the Labor Law survived.  A claim for unjust enrichment for the value of the severance was dismissed.

For film production companies, we frequently provide that the effectiveness of the agreement is subject to a condition precedent, which is the full execution and delivery of the agreement.  For employers, we typically insert a clause in the "boilerplate" at the end of the agreement stating the agreement is not binding until it is signed and returned by both parties.  We usually provide for signature by counterparts as well.

If you are preparing agreements on your own without a lawyer, consider whether you want the agreement to be binding even if the agreement is not signed.  Best practices would  suggest that payment and performance not begin until the fully signed agreement is signed and returned to both parties.

This article also appeared on the The Entertainment, Arts and Sports Law Blog of the New York State Bar Association.